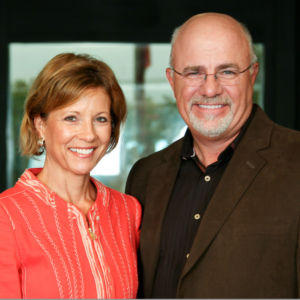 DAVE & SHARON RAMSEY
"Bonnie and the team at Finally Home Services helped us in depth with our last move. Moving is a pain, but Bonnie's services took that pain away. She is incredible."
Finally Home Services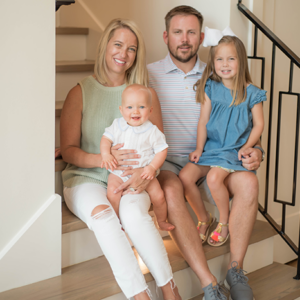 MCCLAIN & CHRIS FRANKS
"Bonnie, Becky and all of the wonderful ladies of The Finally Home team have been more than amazing for my family's needs! We have used The Finally Home Team for four separate moves. The ladies are always organized, prepared and extremely gentle with all of our items. Even though plans may change during the stress of a move, The Finally Home team makes a plan to ensure my family's needs are met. As a Realtor, I can not recommend Bonnie and The Finally Home ladies enough and will certainly use them for the next move!"
Finally Home Services
THE MIHNOVICH FAMILY
"Our family is beyond thankful for Finally Home Services! We made a huge transition for our family and Bonnie was ahead of the game with our move every step of the way. Her team carefully and skillfully packed us in stages as we needed —and unpacked us and organized when we arrived at our new home 9 hours away. She handled every last detail with grace and compassion. One of my favorite moments was when my youngest unpacked his LEGO creation in his new room, and it was perfectly intact. Now that's attention to detail!"
Finally Home Services
THE HERNANDEZS
"Our experience with Finally Home Services was completely positive. There is nothing they don't do. I will never leave home without them!"
Finally Home Services
THE RICKMAN FAMILY
"Finally Home Services has been my family's lifeline over the years as we've moved multiple times with Bonnie and her team by our side. If packing, moving and unpacking can be enjoyable, it's because of Bonnie and her stellar team. Not only is Bonnie professional and exceptionally detailed, her team is made up of kind, honest and fun women. Moving is typically stressful, chaotic and time consuming, but it's none of those things if Finally Home Services is involved. Bonnie and her team truly do it all and they do it with a kind heart and smile on their face. My husband and I have enjoyed every ounce of our experience with Finally Home Services and I am honored to recommend them to anyone who is in the moving process."
Finally Home Services
MYRANDA & JASON JONES
"Before actually hiring Finally Home as our moving concierge, I knew we were going to need help outside of a moving company. However, it couldn't just be ANY help. I needed someone who was expertly knowledgeable about large families, pets, privacy and organization. Long story short, we have many moving parts and no room for error. I came across Bonnie via Instagram and instantly knew this was my person. She was bubbly, professional, and worked with me almost a year before the actual move with several tips to help us 'lighten the load' up until move day. I think my favorite moment of the move was her recommendation for a pet carrier because our pup was too big to fly with us from Nashville to Houston. Our kids were so happy once our pup made it to Texas with us and then it really felt like home. The carrier she recommended sent me photos of our pup and texted me to keep me updated on how he was doing on the ride from Nashville, TN to Houston, TX. Bonnie, her team and each vendor she recommended were an extreme pleasure to work with and would suggest her to all my friends, colleagues and family."
Finally Home Services
THE VANDE KAMPS
"I love to refer Finally Home Services to my clients because when I do, I've immediately left them in great hands! Bonnie and her team are amazing and handle every detail of the moving process. It's so comforting to know that someone cares about my clients as much as I do!"
Finally Home Services
CANDIE WORSHAM
"Bonnie and her Team are the most professional and fun company you can work with to manage your move. Bonnie's knowledge and enthusiasm put my nervous seller at complete ease. Bonnie has a vast Rolodex of painters, movers and repair men that make a move and getting a home on the market invaluable. There is no price you can put on Bonnie's expertise and energy. She is the BEST! I will always call her to manage my clients move."
Finally Home Services
CHRISTIE WILSON
"Bonnie and her team at Finally Home Services allow me to add even more value to the services I provide my clients. I know she will understand and accommodate any personality and any situation she walks into…as we know…this part of the selling process is stressful! Her genuine care and positive attitude gives me assurance that my clients are getting the best!"
Finally Home Services
DENISE CUMMINS
"Bonnie and her team provide professional, concierge level service that takes the stress, anxiety and overall hassle out of moving. After several years of hearing my customers rave about Finally Home Services, I decided to experience it for myself. Bonnie and her team assisted me and my husband in a recent move by overseeing the move out of one home and into another including a day of unpacking and organizing the new space.The help was worth every penny that we paid, and the team was a joy to be around as they worked. Jeff and I were beyond impressed every step of the way!"
Finally Home Services
JANE MCCRACKEN
" met Bonnie several years ago when she was getting ready to launch her Business "Finally Home". When she opened her door to welcome me for coffee I just felt like I had known Bonnie forever. Her ability to know how to help others and her passion for making it a valuable experience was so evident! I immediately referred her a client and after moving her from across town that client called to thank me. She had moved many times in her life and said this move was the easiest she had ever experienced!"
Finally Home Services
LIBBY BRUNO
"I worked with a lovely couple that had a lot of possessions. They had lived in their home for a very long time, and were feeling extremely overwhelmed and anxious about their move. Bonnie and her team swooped in, facilitated packing their belongings, and arranged all the ins and outs of the move. We were able to get their home in gorgeous condition before listing it, all thanks to Finally Home Services!"
Finally Home Services
SARAH & COLE KILGORE
"Bonnie and her team of dynamite girls are simply amazing. I have had the pleasure of recommending them to many of my clients over the years. Without disappointment, Finally Home has the house all packed up and ready to go on time. Better than that, they can come in and organzine and help stage a home getting it ready for the market. Their hands on approach make moving a breeze. It eliminates the stress of feeling the overwhelming responsibility of doing it all by yourself. Do your clients a favor and recommend they give Final Home a call today."
Finally Home Services
HAGAN STONE GROUP
"We'd like to take a minute to highlight Finally Home Services for a job well done. Bonnie and her team came in and put some beautiful touches on our listing and it was under contract in 48 hours! They are a one stop shop. Decluttering, staging, packing and many others. They truly are a "moving concierge" and made the listing process so easy for our clients! We hight recommend them! We give them 5 stars!!"
Finally Home Services